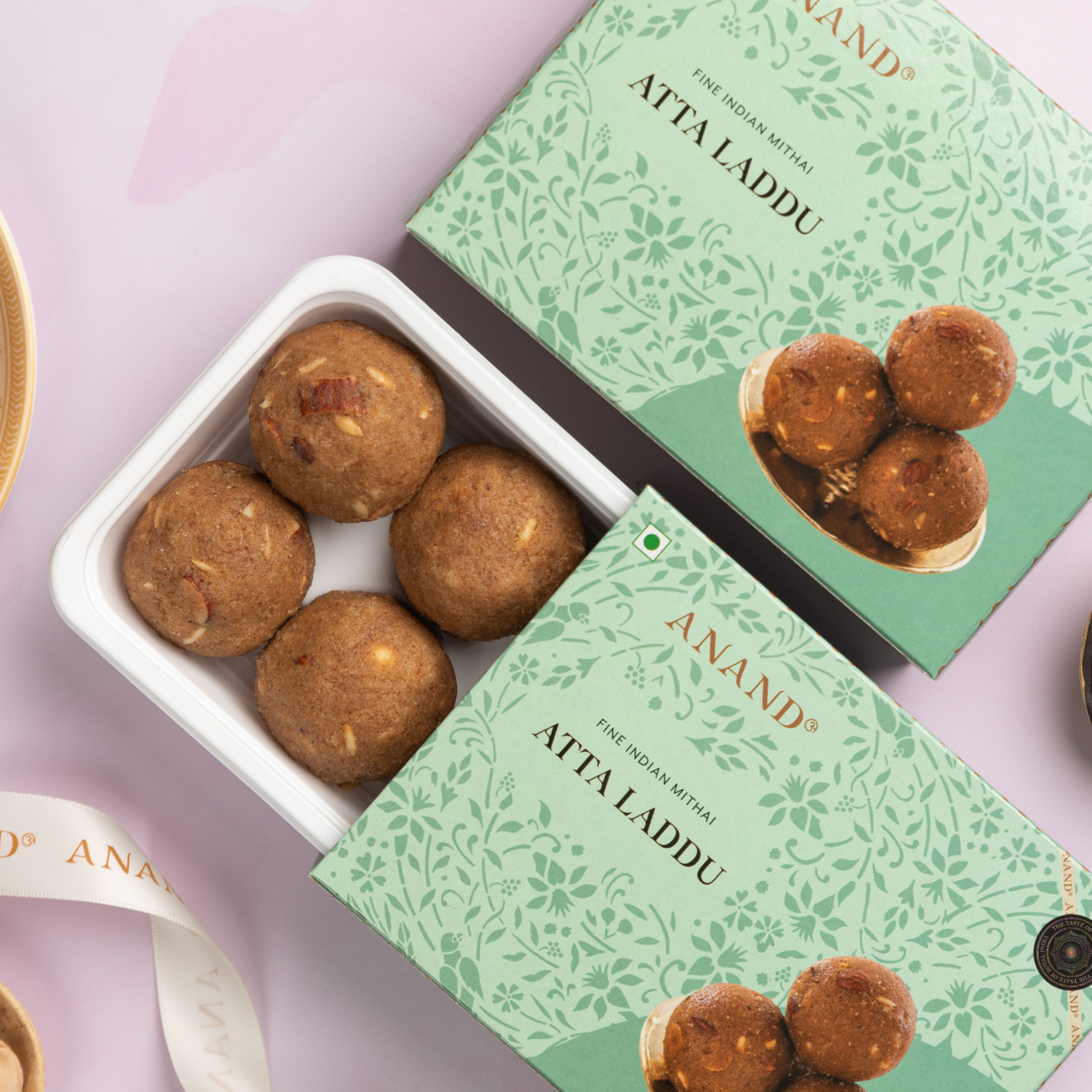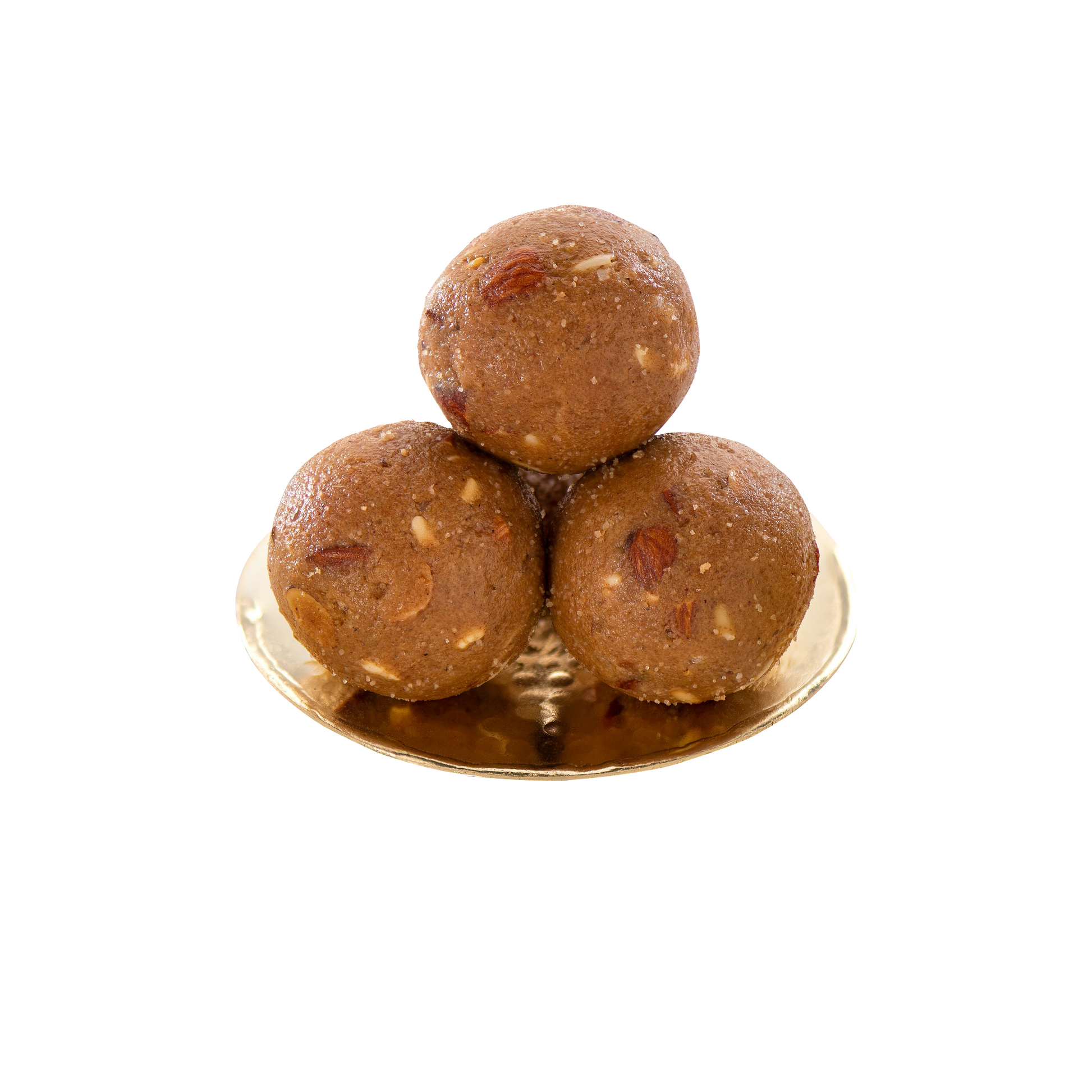 Sale price
₹ 290.00
Regular price
₹ 325.00
(MRP Inclusive Of All Taxes)
BEST BEFORE - 6 months AFTER PACKING
Origin
The humble yet delicious laddu, synonymous with Indian sweets, dates back to 300-500 BC. The ancient Indian physician Susruta is said to have rolled Ayurvedic medicines in these sweet balls for his patients to consume the medication – often bitter potions – with ease. Traditionally regarded as winter snacks, today atta laddus are an all-season favourite. 
Taste & Quality
The laddus have a wholesome texture with a lot of bite. Flavoured with sweet smelling spices and made with seeds and nuts, Anand Sweets Atta Laddus are a delicious anytime eat. Whole grain based, packed with fibres and preservative-free, the sweets may be enjoyed as an everyday dessert as well. The versatile snack pairs well with a cup of tea, coffee or even a glass of lassi. The laddus are digestive and a good snack for kids.
Shelf-life & Storage
Made of atta roasted over a slow fire, the delicious laddus stay fresh up to 6 months. Store in an airtight container. Packed in attractively designed beige and green boxes with motifs of Indian royalty, these make for great gifts as well.
Ingredients
Whole Wheat Flour, Sugar, Clarified Butter, Almond, Acacia Gum, Cashew Nuts, Cucumber Seeds, & Cardamom
Elevating the Culinary Experience
By Exquisite
Sourcing, Impeccable
Craftsmanship
We are obssessed with quality and thus, top quality certified ingredients are all sourced from places of origin to ensure the best, most authentic produce.
We are particular about the products. Thus, to ensure authenticity of taste and methods, all our karigars too are meticulously screened and hired.
We follow global standards of freshness, hygiene, health protocols and storage, are maintained at all times.
At Anand we believe in clean food for all. All our products are free of artificial flavours or added preservatives.
Product and Manufacturing Information
Shelf Life
6 months (from the date of Mfg.)
Dimension (Length × Width × Height)
20.50 cm × 15.50 cm × 11.00 cm
Manufacturing Information
Anand Sweets & Savouries LLP
31 A, Road No. 2, Jigani Industrial Area Phase 1,
Jigani Anekal Taluk, Bengaluru, Karnataka, India. 562106.