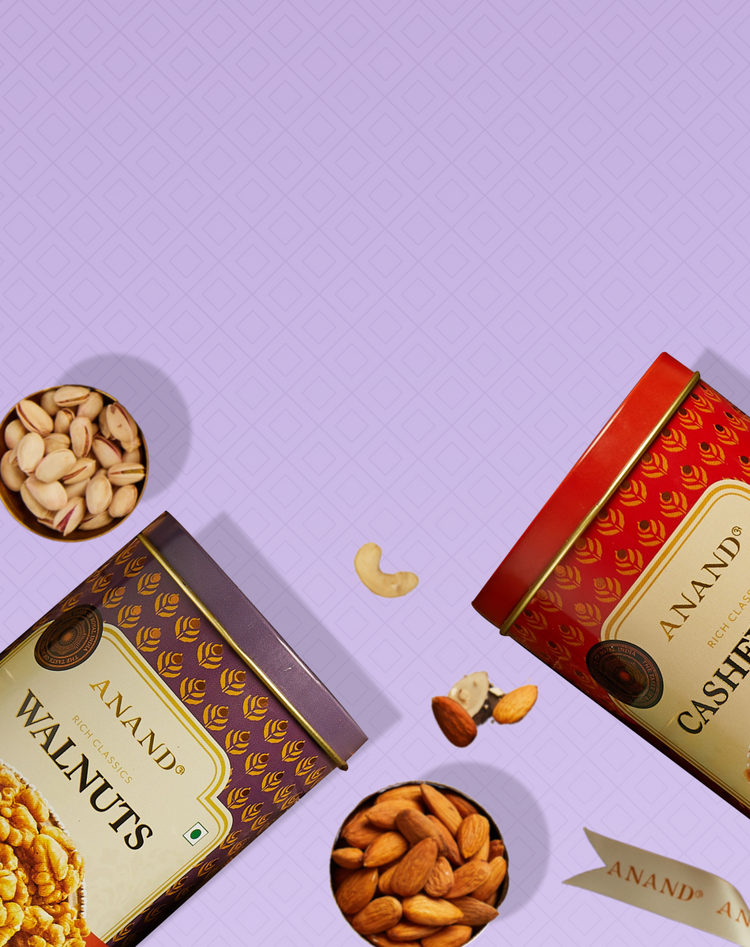 Anand Sweets, Sweetening celebrations since 1988
The Taste Of Royal India, Perfected Over Generations
Shop now
Excellence in Every Morsel
For over 3 decades, Anand has grown to be synonymous with premium quality Indian Sweets. It has created a niche for itself for being one of the most premium and giftable brands in Bengaluru today.

Quality that delights, In every bite.
Over decades, Anand has grown to be synonymous with premium quality Indian sweets. Using technique, skill and science, our mithai artisans have perfected our recipes, packaging and processes. At hygienic, state- of the - art making facility we mould over 30,000 kgs of sweets everyday to deliver noticeable freshness, patrons can feel, taste and enjoy. Only absolutely fresh, carefully selected ingredients sourced from the best across the country go into making every bite.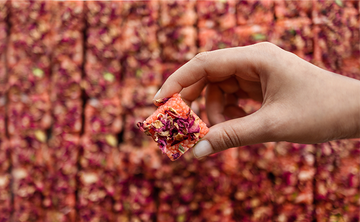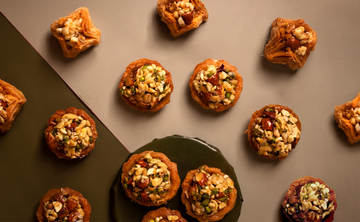 About Us
Taste of
Royal India
Anand owes its success to its know-how that is the culmination of tradition, innovation and uncompromising quality. The dynamism of Anand is also the result of it's unrelenting quest to restyle and update its product range, packaging , to cater to the changing demographic and dynamics of changing India.
Our Philosophy
Luxurious Mithais,
Accessible To Everyone
We are obsessed with authenticity and believe in curating flavours that suit your taste and your celebrations. The sweet smelling saffron in our Malpua we get from Kashmir, and the melt-in-your-mouth paneer in our savouries from Delhi - because great taste can never have boundaries.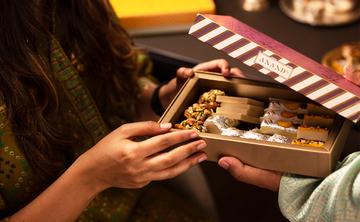 Awards and Accreditations
As the most hygienic facility in the country, Anand has also been accredited by multiple health and food societies of the world. These accreditations require one adhere to strict quality norms Anand is one of the select few companies in India who has an ISO 22000:2018 certification. It is also a Halal Certified Company, along with certifications from Spice Board of India.
In addition, Anand's quest for authenticity and precision has won us numerous accolades, including the Times Food Award for the Best Mithai in Bangalore for 12 years in a row.
Subscribe To
Our News Letter